Name
Arcee
Faction
Autobot
Function
Senate Aide
Class
Unknown
Alt Mode
Cybertronian Car
Species
Feature Character
Profile
Faction: Autobot
Quote: "Looks can be deceiving."
A sweet, kind, and loyal Autobot to her friends, Arcee is pretty routinely underestimated, even by those she's pledged to help. While she's recently joined the Autobots, she's shown that she has a fiercely independent streak, and while she's still young and naive at times, she wants to evolve into her role with the Autobots on her own terms, not on anyone else's.
History
Arcee was an office aide to Senator Proteus when she witnessed compelling evidence of wide-scale corruption that could threaten the very power balance on Cybertron. Because of her discovering this plot, she's been put on a secret kill list, and several attempts have been made on her life.
To gain further protection and to distance herself from what she saw as a corrupt government, she accepted a new position working for Elita One at the Embassy. 
Arcee is somewhat naive, as much of her youth was spent cloistered in the Senate offices and not given much of a chance to explore the world outside of work. Even so, she is a quick study and has a strong desire to weed out the unchecked corruption.
Skills
Dictation, Diplomacy, Legal Proceedings, Charm
Skills in Progress: Weapons Training, Fighting Tactics
Logs
A Special Guest: Blurr and Blast Off walk into a bar. A disposable gets rescued from a cruel doctor, who isn't having a good day at all.
Welcome To Maccaddam's: Arcee walks into a bar and meets some very interesting people.
Gallery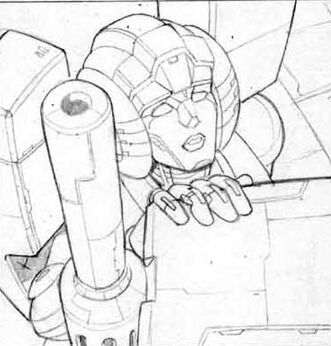 Ad blocker interference detected!
Wikia is a free-to-use site that makes money from advertising. We have a modified experience for viewers using ad blockers

Wikia is not accessible if you've made further modifications. Remove the custom ad blocker rule(s) and the page will load as expected.