Name
Blast Off
Faction
Decepticon
Function
Space Warrior
Class
Unknown
Alt Mode
Space Shuttle
Species
Feature Character
Profile
Aloof and aristocratic. Likes to appear civilized and sophisticated, but has a warrior's spark beating within. Not a "people person". Prone to denying his true feelings and hiding behind a front of arrogant disdain- or pompous ego. Proud to be a space shuttle, but it also exacerbates his feelings of loneliness- a fact he tries to hide. Can be cold and remorseless when on the job. Fast, skilled, and deadly accurate, but weak and disadvantaged in close-quarter combat against physically powerful opponents. Shuttle mode not well armored.                                                                  
History
A Combatron colonist, he was a former Primal Vanguard member. He and his fellow Combaticons were stripped to their sparks, t-cogs and brain modules and imprisoned on Garrus-1 for several millenia after they sided with their colony world during a Civil War between Combatron and Cybertron. Recently revived by the Cybertronian Senate to be a sniper and assassin for the Elite Guard, but soon began to question and act against them. Then became an Outlaw, wanted for several crimes including murder (he'd insist it was justified) and space travel (currently illegal under the Clampdown). Blast Off has never liked being told what to do. Currently found among the Decepticons as he fights in the Pits with his fellow Combaticons and tries to adjust to the grime and grit he finds there- a far cry from the High Society class and culture (and wine) he so loves.
Skills
Space Navigation and Knowledge, Sharpshooting, Ground Control to Major Denial, Galaxy-sized Ego, Wine Connoisseur, Sergeant Pepper's Lonely Hearts Club Band, Do We Fight for the Right to a Night at the Opera Now?
Statistics
Strength
54
Intelligence
81
Speed
102
Endurance
Rank
Courage
Firepower
93
Skill
108
Hit Points
Energon
Abilities
Logs
A Special Guest: Blurr and Blast Off walk into a bar. A disposable gets rescued from a cruel doctor, who isn't having a good day at all.
Welcome To Maccaddam's: Arcee walks into a bar and meets some very interesting people.

Socializing is Dangerous: Nautica meets Hot Rod after the Institute incident, and wonders how to thank someone who helped rescue her- and how to react to the world now that she's seen too much of its dark side. Blast Off actually tries socializing and quickly wonders why he ever gave in to such a crazy idea when an old enemy reappears.
Enemy of My Enemy: Blast Off and Hot Rod are not friends.
A World of Troubles: The whole world's got problems. Four bots -- and their respective problems -- encounter each other in Stanix.
Gallery
Theme Songs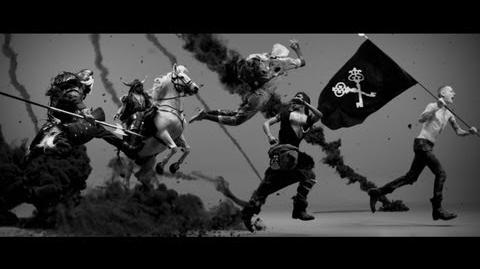 Ad blocker interference detected!
Wikia is a free-to-use site that makes money from advertising. We have a modified experience for viewers using ad blockers

Wikia is not accessible if you've made further modifications. Remove the custom ad blocker rule(s) and the page will load as expected.