Name
Swivel
Faction
Neutral
Function
Scout
Class
Unknown
Alt Mode
Reversable Wheeler
Species
Original Character
Profile
Quick to excite but slow to anger, young Swivel has an unusually cheerful disposition despite the hard knocks afforded to those of a low caste.  Her agile and durable 4-wheeler altmode has made her adequate serve as a courier in times of peace, but would be useful as a scout in times of war.  Whilst her speed could not exceed that of a flying vehicle, her knack for shortcuts and knowledge of underground tunnels allows her to get around almost as freely, and for a fraction of the fuel.  And she enjoys every reckless minute of racing against the clock in some of the roughest terrains.
History
Swivel was forged in Nyon several hundred years prior to the Kaon Uprising. Had she been forged during a war, the femme would have been a scout. Instead she was relegated to the low caste as a mere courier.  Swivel was impressionable and accepting of the role drummed into her as she was indoctrinated into Cybertronian society.
Due to the nature of technology, there was little need for a live courier, especially one that could not fly. So after the novelty of upper caste keeping her as a gopher (someone who fetches things and does menial errands), she eventually was cast aside and lived life as an empty. Though used to petty crime and frugal living, Swivel maintained a cheerful outlook, honestly believing her lot in life was to be at the bottom. She had well insulated herself against a lot of the ugliness she lived among, and often attempted to bring cheer and hope where there was none. Often, she failed. Eventually, as awareness of the corruption of the government caused paranoia, people were less desirous to use government services to get their messages around. Some didn't trust radio transmissions in fear of being listened to. Thus the manual labour of a courier became increasingly in demand, which elevated Swivel from scavenger to an honest worker. Eventually a mech named Steamcore began a private courier agency in Nyon and recruited Swivel to work for him. Steamcore's Courier Services has been her main source of employment, but Swivel often picks up jobs in other polities as well. Despite her origins being in Nyon, Swivel has no residence, and just considers all of Cybertron her home.
Skills
Navigation, Panhandling, Bouncing Back, Milling Rumours, Stunt Driving, Frugality
Relevant NPCs
Steamcore: Manager of Steamcore's Courier Agency, a privately owned courier service for physical conveyance of messages and packages. The office is in Nyon, but will deliver globally for the right price. Steamcore has a don't ask don't tell policy about the contents of parcels and messages and emphasises the need for discretion among his employees. He gave Swivel work even though she was an empty. He is a strict employer, but not unfair.
Sheet
Strength
58
Intelligence
58
Speed
68
Endurance
Rank
Courage
Firepower
58
Skill
69
Hit Points
Energon
Abilities
Playlist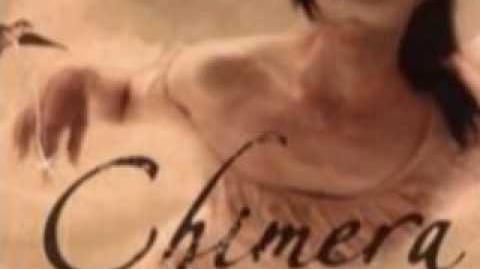 Pictures
Logs
Troubles in Trouble: YX-939 has a sad update, then the NPD SCU comes to arrest Hot Rod with explosive results.
Ad blocker interference detected!
Wikia is a free-to-use site that makes money from advertising. We have a modified experience for viewers using ad blockers

Wikia is not accessible if you've made further modifications. Remove the custom ad blocker rule(s) and the page will load as expected.